4 Tips for Writing a Killer Band Press Release [With Example]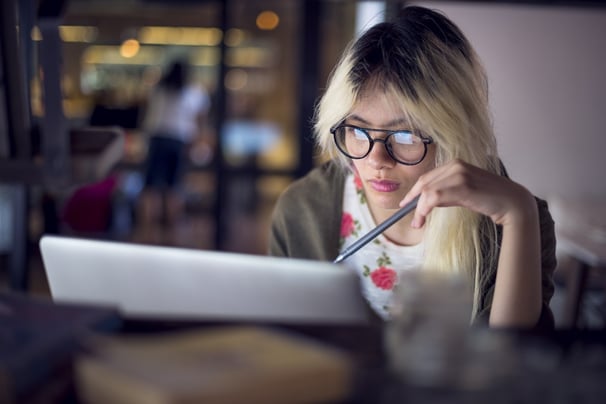 Image via Shutterstock
As part of my job as a music journalist, I sift through anywhere from 50 to way-too-many press releases daily, separating the wheat from the chaff and trying to find something that fits into the holy trifecta of interesting, relevant, and newsworthy.
Here are four rules of thumb to keep in mind when sallying forth into treacherous unknown inboxes.
1. Don't send a press release without a good reason
"Band X is cool!" is rubbish, but, "Band X is hitting the road with Band Z; listen to a new tune from their upcoming Lout Records debut!" is great.
Keep it simple and concise, and focus on the who, what, where, when, and why.
2. Do proofread
Reread each sentence for typos and grammar errors. This should go without saying, but seriously, you should see some of the emails I get. 
3. Don't be cocky
4. Don't use stupid colors, fonts, or sparkly photos
Subject and title
BAND X ANNOUNCES NORTH AMERICAN TOUR WITH BAND 66; LISTEN TO A NEW SONG ON ZINEZINE
The point
Las Cruces crossover thrashers BAND X are about to hit the road for their first North American tour, alongside death metallers Band 66 from Tempe. They'll kick things off with a record release show for their new album Snake Eyes (out 10/28 on Loretta Records) and spend a solid three weeks on the road promoting the album.
Relevant information
In addition, Zinezine.com is currently streaming "Six Shooter," the raging second track from Snake Eyes. The site describes the tune as "a sonic maelstrom of angel dust and DRI worship" – take a listen at this location (link to song premiere).

BAND X / BAND 66 TOUR DATES
10/29 – Tempe, AZ @ Yucca Tap Room
xxxxxx
Short band bio
Band X came to life in 2009, drawing from the members' shared love for all things loud, fast, and angry. They've shared stages with the likes of Overkill, Kreator, and Havok, and their debut LP, Snake Eyes, is their most focused and furious material yet!